Twin Transfers Run as Tandem Tag Team
Click link for entire article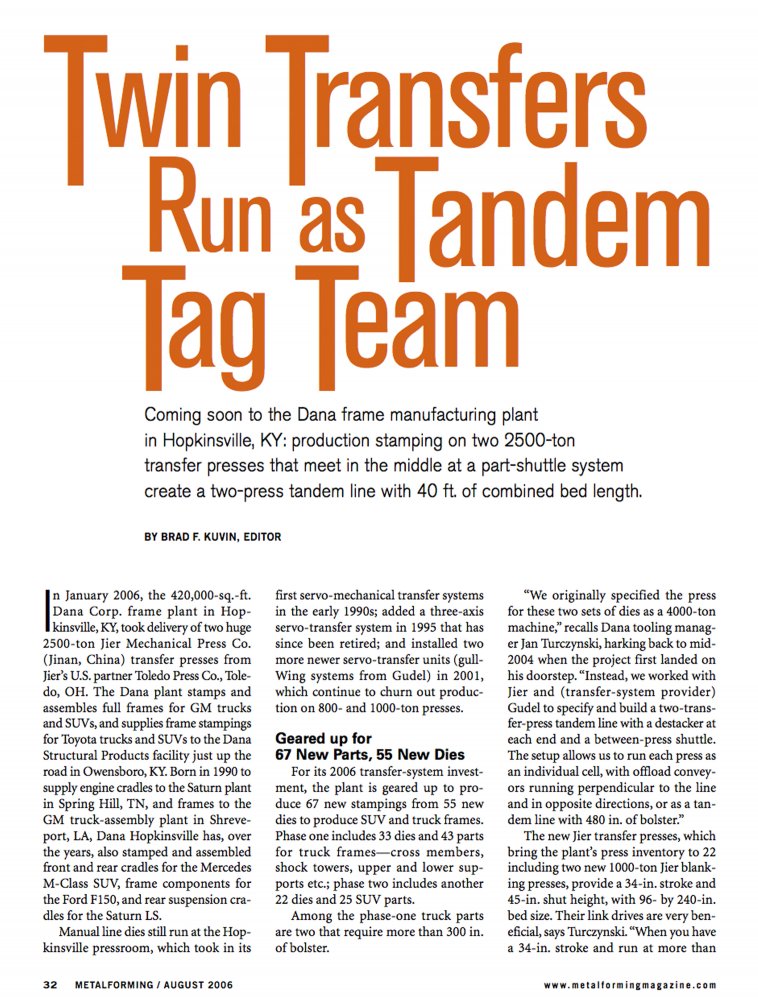 February 16, 2018 will be the Chinese New Year (Spring Festival). 2018 is the Year of the Dog according to Chinese zodiac. Lanterns and colorful lights are decorated throughout the JIER Campus in China to celebrate the great festival in China and JIER's great achievements in 2017.
On January 18, 2018, JIER was granted by FAW-Volkswagen "Outstanding Contribution Award of 2017" for the excellent performance of JIER high-speed tandem lines in FAW-VW plants. -In 2017, JIER completed the turn-key projects for two...
SAIC-General Motors: One (1) All Servo Press Line (SL4-2000+SL4-1000x3) Running for production. GAC Group: Two (2) off 2000 ton Servo Lead Press Tandem lines (SL4-2000+S4-1000x4 Servo + Mechanical press line). Running for...