About - Company Overview
The JIER Machine Tool Group was established in 1937 in Jinan, China.
JIER has been designing and manufacturing metal forming, sheet metal processing, and metal cutting technology since the 1950's, and began stamping press installations in North America in the 1990's. Today, JIER is one of the world's Top Three producers of metal forming and metal cutting machinery and equipment.
JIER's global employee count now numbers over 5000 associates.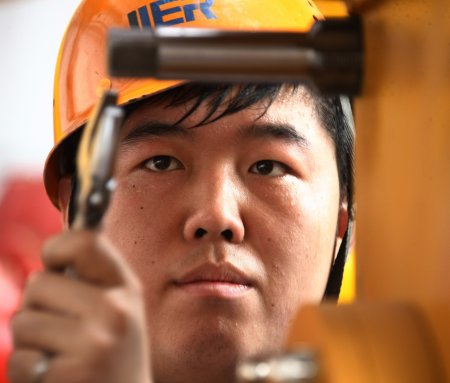 The Jinan, China campus covers more than 1MM square feet in production and administrative space. JIER manufacturing capabilities (ISO 9000 certified) can produce up to 30 tandem press lines per year. JIER will produce 40,000 tons of castings annually and has a yearly welding capacity of 80,000 tons. JIER machinery and equipment support the global automotive, appliance, rail, aerospace, shipbuilding, and machinery industries.
JIER North America established in Plymouth, Michigan, USA
JIER North America, a wholly-owned subsidiary of the JIER Machine-Tool Group, was established in 2012 with the sole purpose of promoting and servicing the JIER lines of stamping press and CNC machine tool technology in North America. JIER's offices and warehouse in Plymouth, MI USA support the automotive, large appliance, and other major industries. JIER North America's customer base includes domestic and foreign automotive OEM's, tiered automotive suppliers, and other OEM's requiring the very best in heavy duty machine technology.
JIER welcomes all interested parties to our North American facility, as well as our headquarters in Jinan, China.